City Campaign Visual Identity | City of Leduc, AB, Canada
The goal of this campaign is to encourage citizens to share their stories about the location within the city that holds meaning for them - building the city's brand by its people. The location tag was already designed so that people can take pictures with it when they share their stories on social media. I thought the location tag was the key component of this campaign so I incorporated it when designing the visual identity.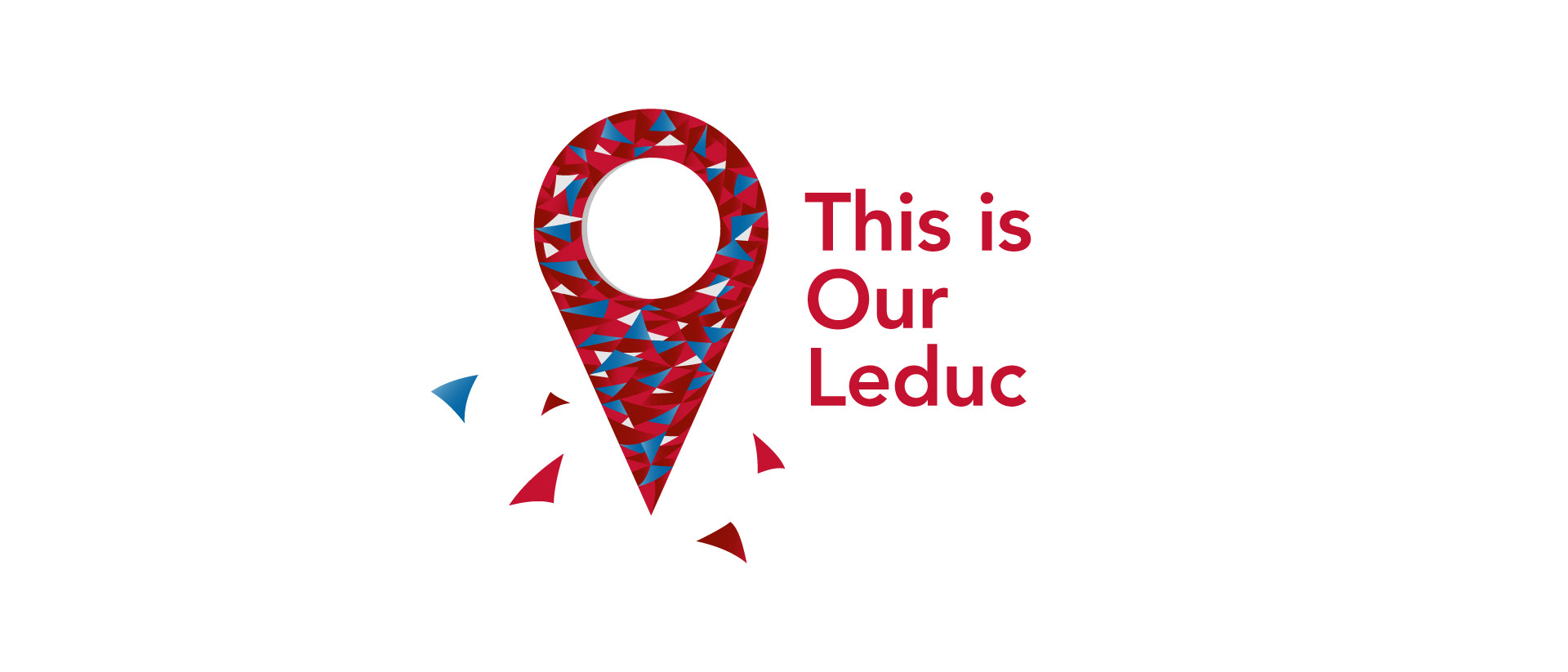 My concept behind the visual identity was
a mosaic art
. Just as the whole mosaic art is formed by combining little pieces together, the city becomes complete when the members of the city come together in harmony. 
Each mosaic piece was designed in a way that its shape resembles the celebratory marks in City of Leduc's logo. This campaign is about building the city's brand identity, so it was important to utilize their colour palette and symbols.