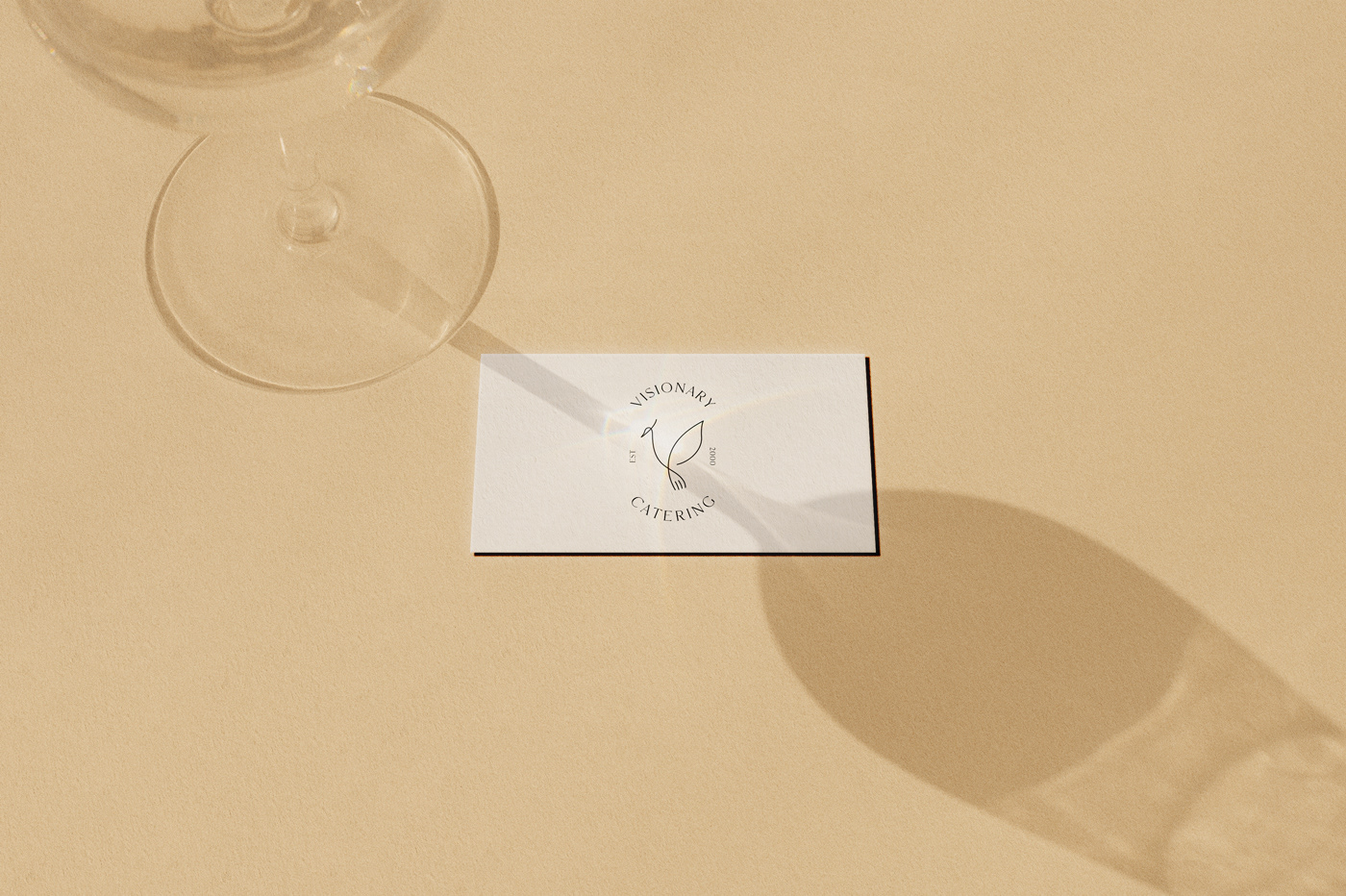 Rebranding | Visionary Catering
Visionary Catering is a catering company based in Calgary, AB. Their original logo had a symbol of  bird with fork in it. They were open to a new direction for their rebrand, but I decided to keep the original concept of the bird symbol as it was a great representative of the name "visionary". 
The form was recreated in a more sophisticated way using a minimal and organic line drawing. Paired with serif typeface and muted color palette, this new brand identity looks more classic and elegant which is also suitable to their main target audience
—
corporate and wedding clients.