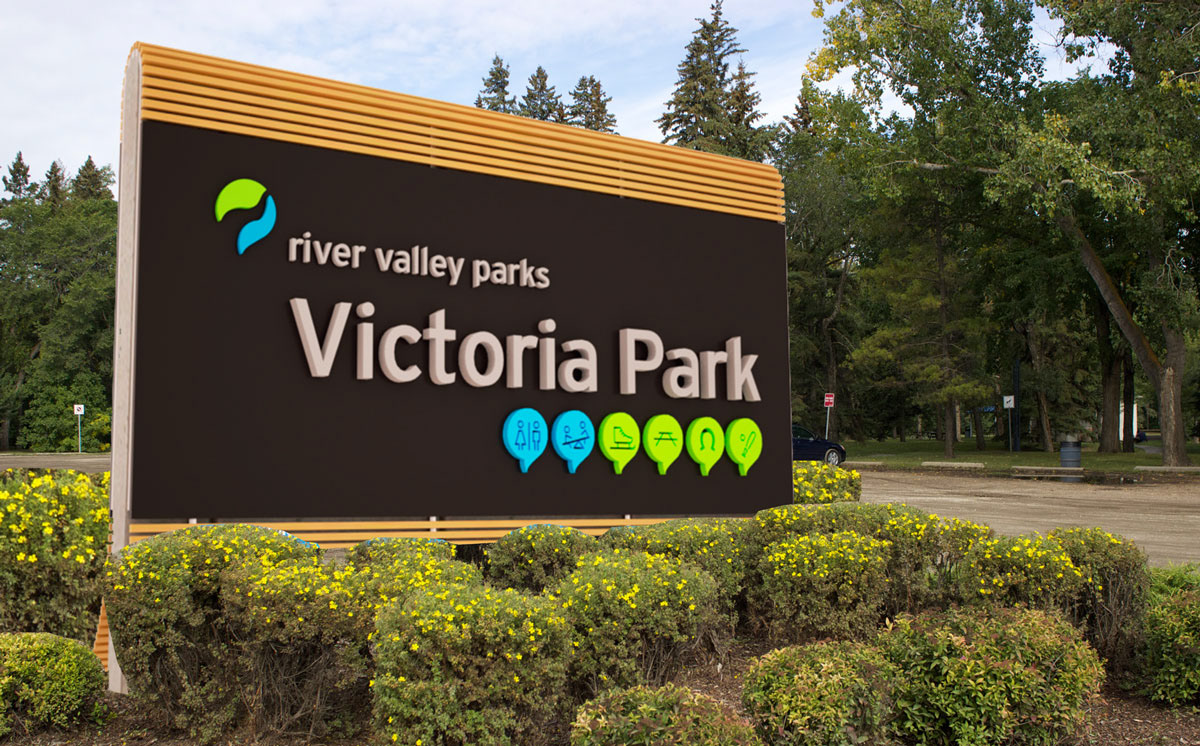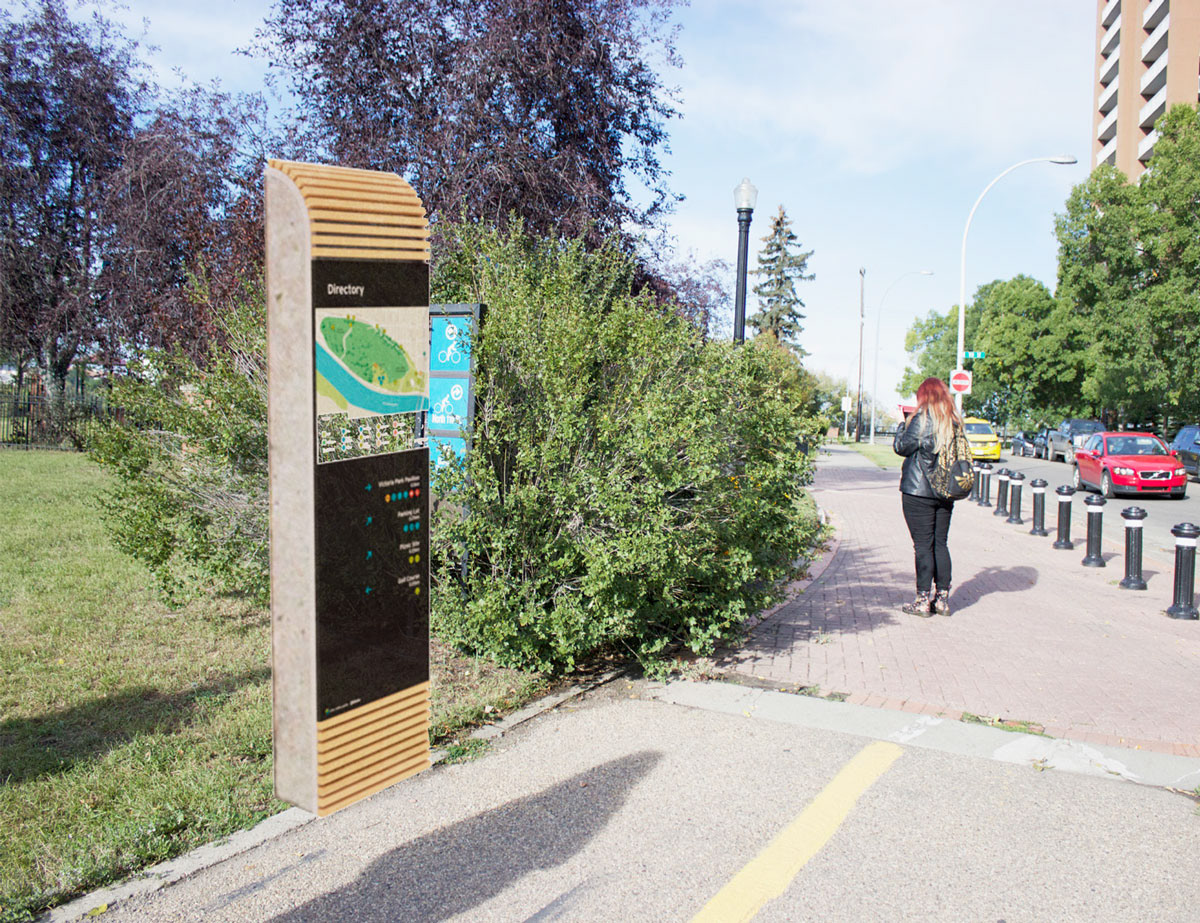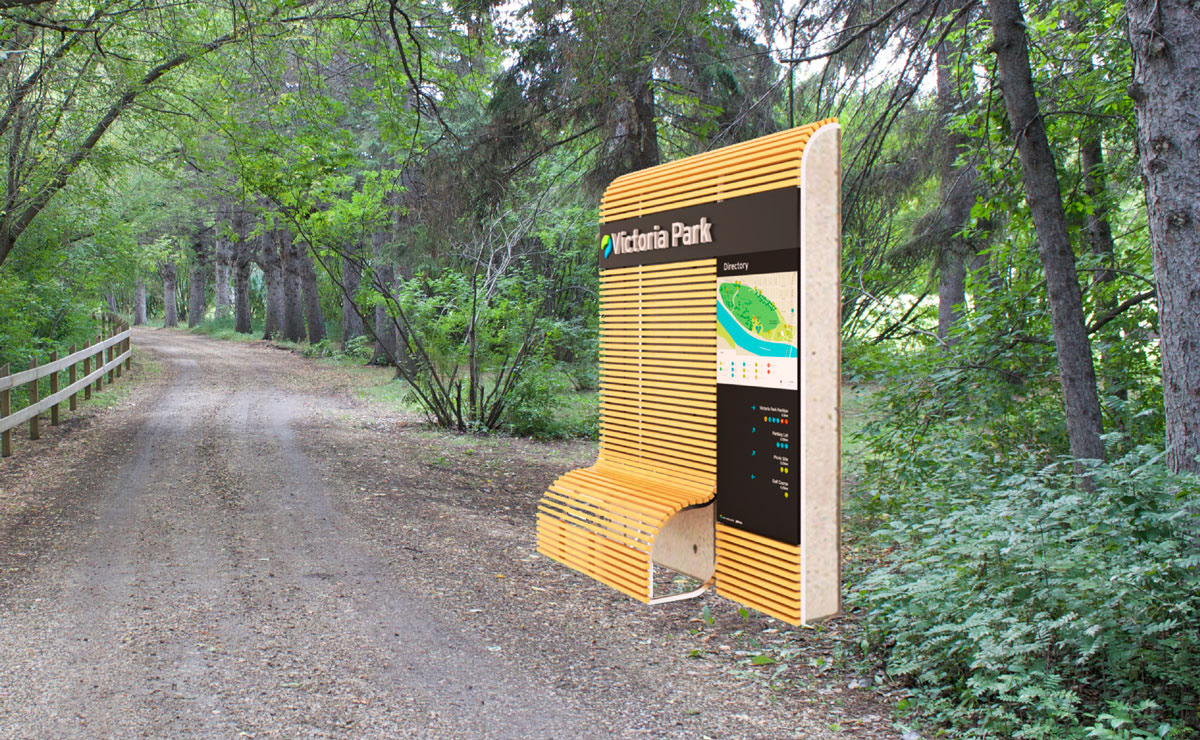 For this project, I teamed with my classmates to redesign the wayfinding system for River Valley Parks in Edmonton, AB. During our field study, we recognized multiple issues: inconsistent and ineffective forms of visual applications. So we came up with the solution that has more consistent visual identity and effective communication that facilitates people's wayfinding in park areas. 
The redesigned logo of River Valley Parks is modern and organic looking, but most interestingly, it can be interpreted in several different ways. At first glance the logo may appear to be two wispy leaf shapes dancing in the wind but it can also be viewed as a full picture of the river valley with the river flowing through middle of the logo.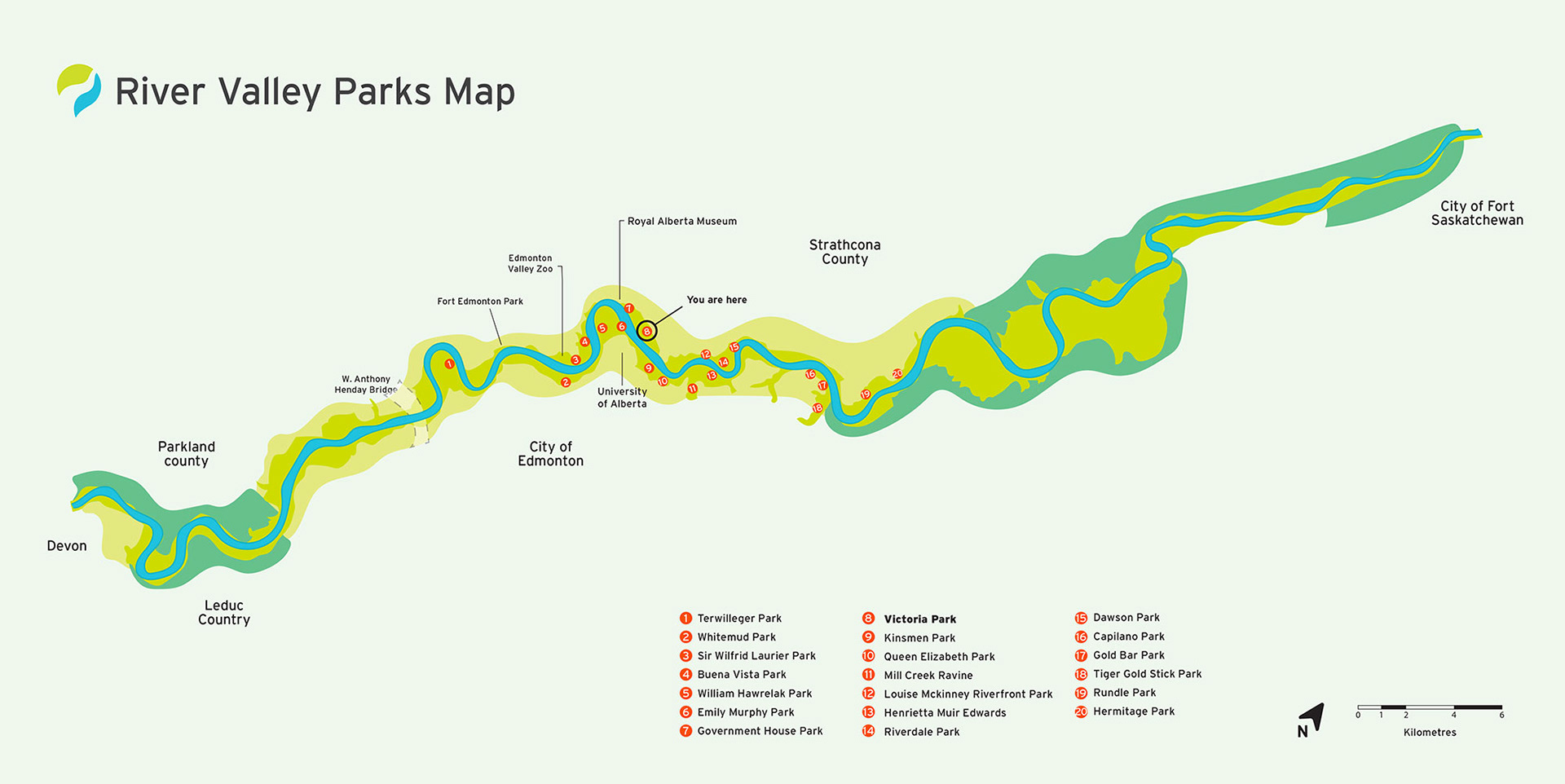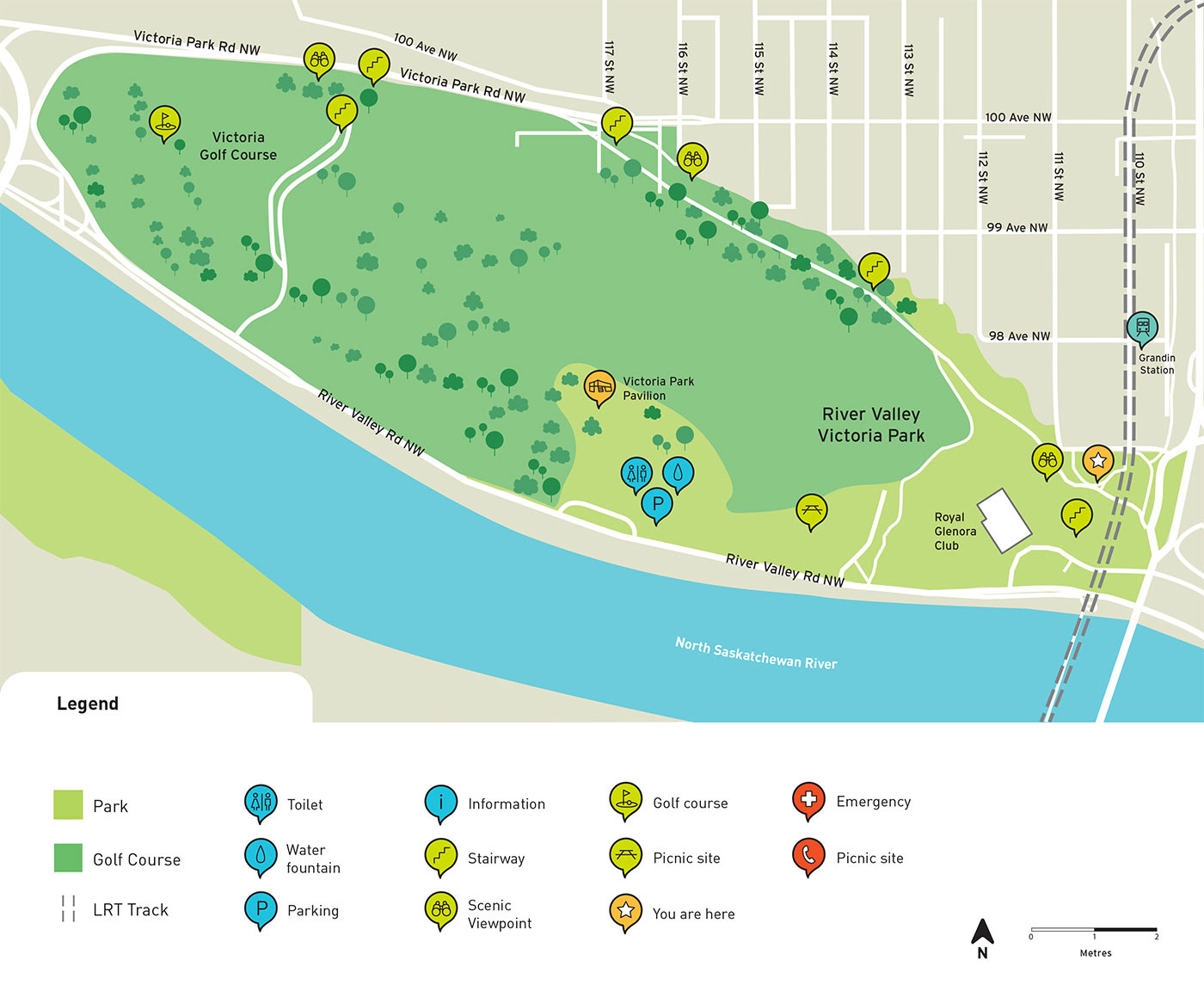 I mainly worked on designing maps for this wayfinding system. Each park would ideally have their own specific map so that users can easily navigate the area and understand where features of the park are and in relation to where the user would like to travel.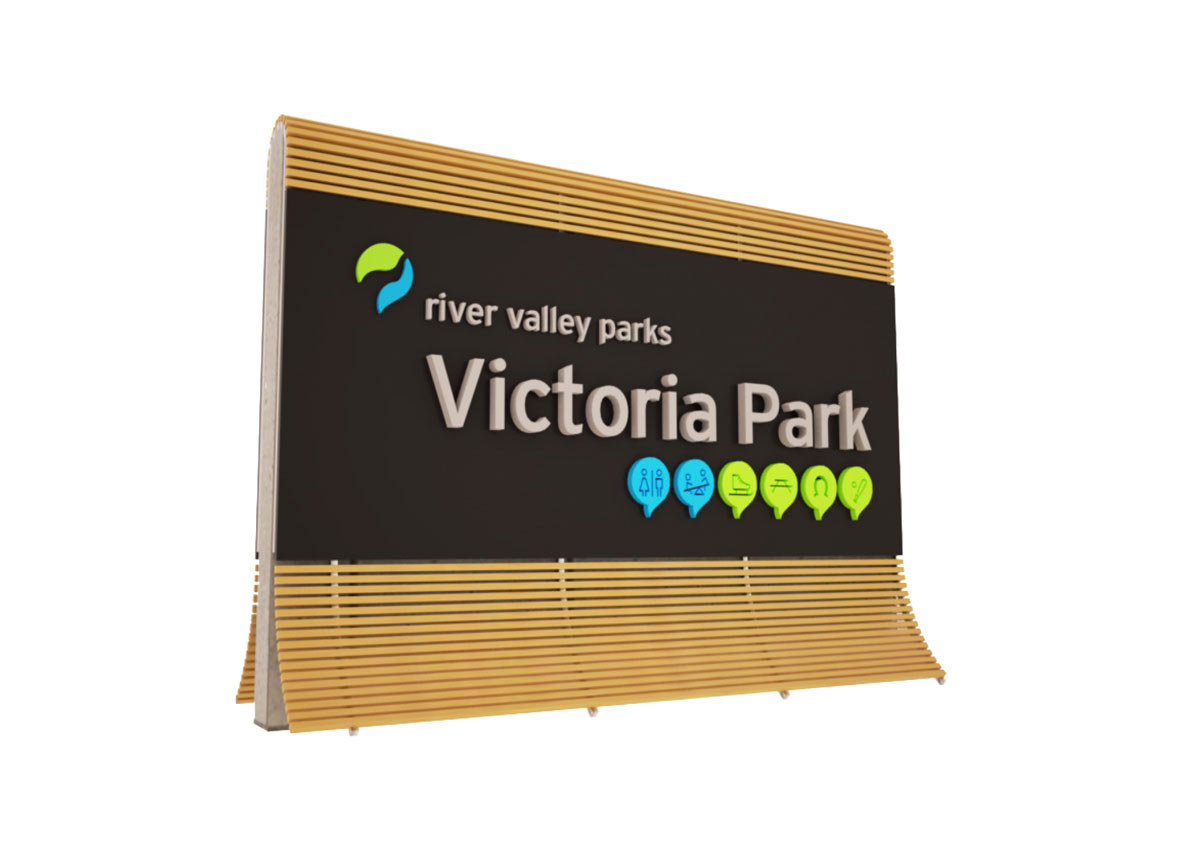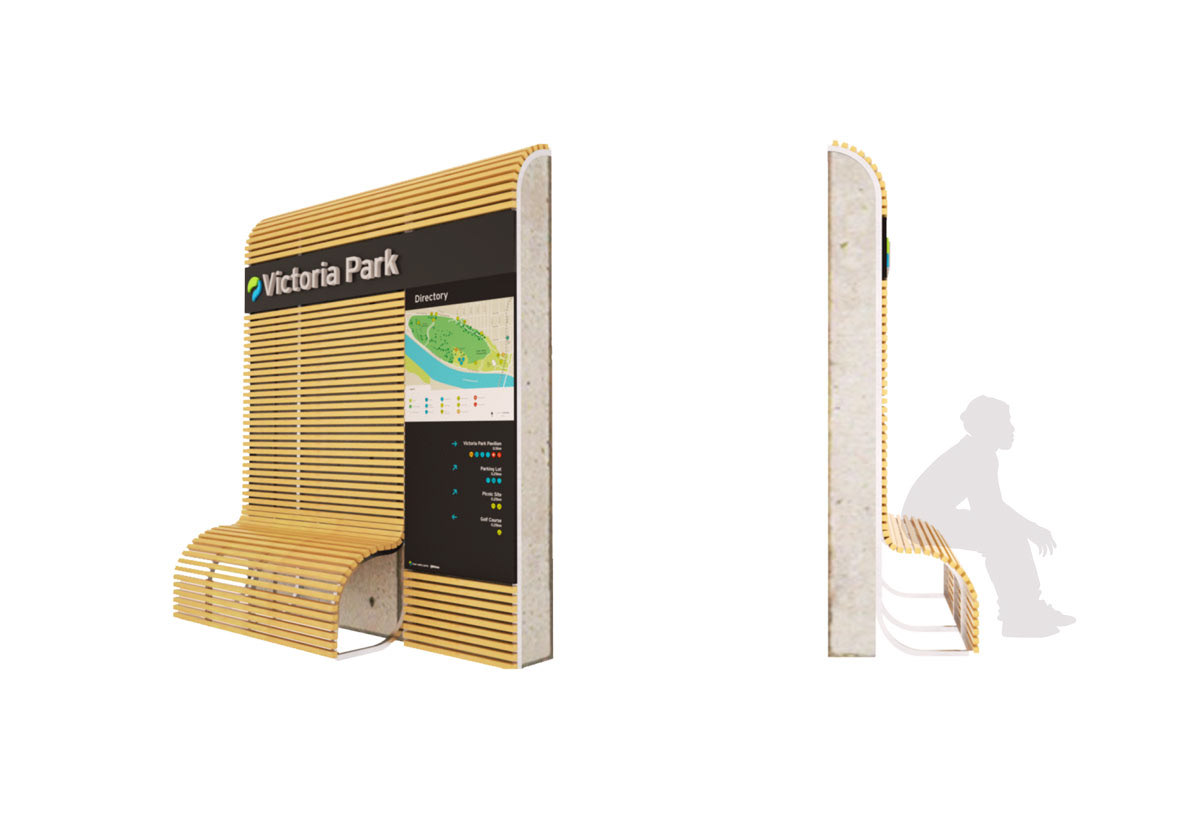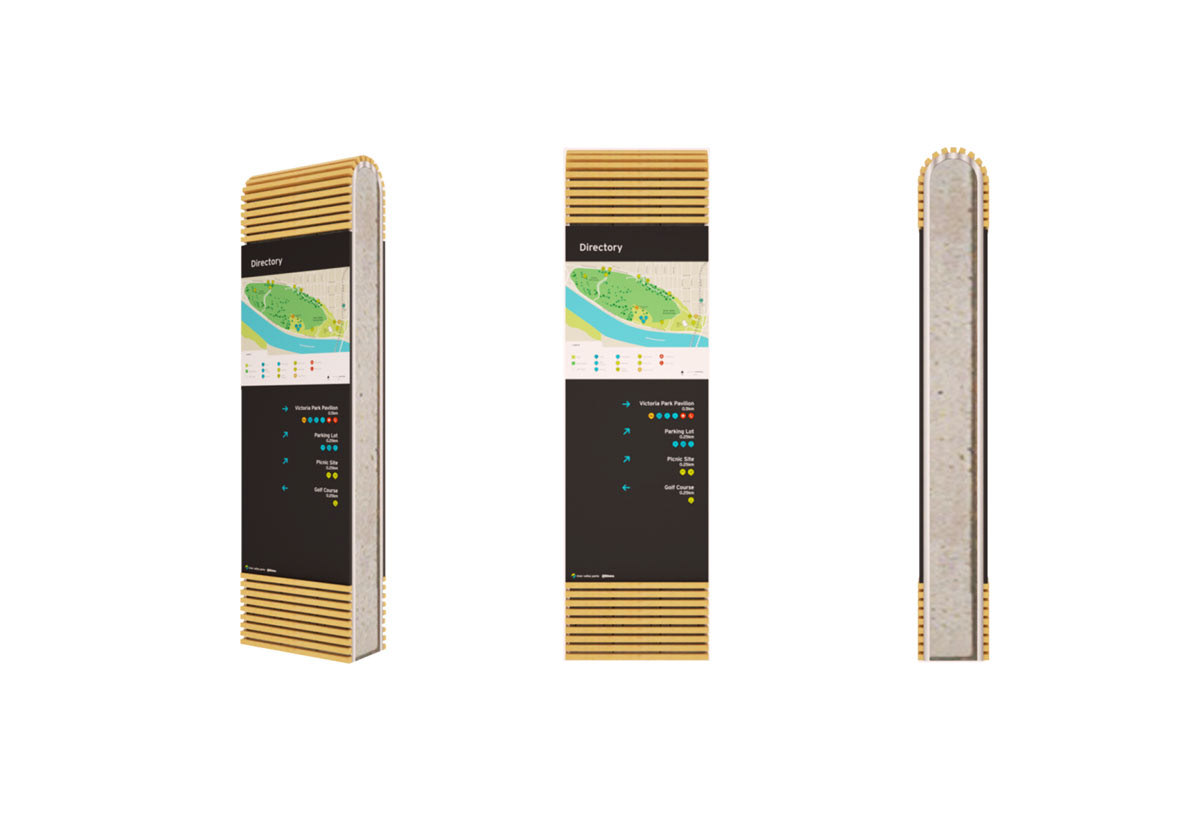 The shape of the signage is curved to mimic organic forms consistent with nature and our new logo. As the signage is composed of wood panels, it reflects the surrounding nature; it is eco-friendly and coherent in its context.